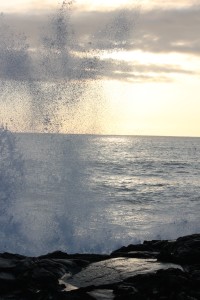 To sum up the summer in 2015, I would say stretching (and by stretching I am definitely not referring to my inability to touch my toes).  It all began when we decided to try and find a new place for camp.  Lets just say that after 22 years of having camp on the mountain moving to a new place is no easy task.  Its also how God reminds us that we aren't in control of life (but more on that later).  So the stretching began and when it first started it wasn't so bad.
Our new property was great, it was big enough, it was isolated, it was different, it also had no infrastructure (unless you count trees, weeds, and rocks and infrastructure, and in that case infrastructure was in no short supply) and thats where things got difficult.  The process of turning a blank piece of land into a functioning summer camp was the battle cry for the next 3 months.  Clearing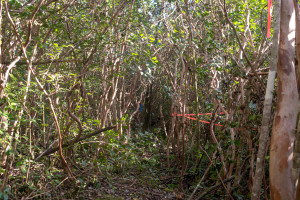 the brush, setting up a lodge, driving to Costco to pick up portable garages, scrubbing oil based paint off hands, getting porta potties, watering grass seeds, moving rocks, making a deck, countless trips to Home Depot and Harpers (big thank you's to both) were just some of the tasks accomplished.  Without fail God was faithful in each and every one.  One of the beauties of being a child of God is seeing the whole family of God pitch in to help out.  For those of you reading this who helped out, a large and emphatic thank you.  You know how rubber bands can become really brittle after a while? Well I'll admit we had a few meltdowns and a few hard lessons but God was lovingly stretching us so that we would have no other option but to turn to Him (and thats when He gets the glory)
And now time to relax right? Wrong! The campers are coming, the campers are coming!!! Just when you think God couldn't do anything more crazy and wonderful than turning a piece of land into a camp in 11 weeks, He decides to do even more than we could ever ask or think.  I remember saying at the beginning of the summer that I was expecting around 20-30 kids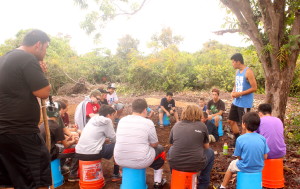 per week.  It was a realistic goal for the summer.  We were at a new place, we were late in our promotion, 20 kids would be perfect! (Stretch….) "Sixty what?"  (phone reception is not so great at camp) "Oh you said we have 67 kids for the junior week of camp." (Speechless) The second week of camp was almost identical with 60 campers registered for the week long adventure in the jungle.
A wise person once said "If God brings you to it, He will bring you through it" and thats exactly what happened.  He brought the kids to camp and He would help us every step of the way.  Sure there were a few hiccups here and there but overall God gave use two weeks of solid ministry to the campers.  The generator shut off twice (apparently it does that when it doesn't have any fuel) but thankfully God allowed us to get it back and running with no damage to the generator and not a significant amount of time lost.  The rain at times would soak the sleeping areas and the cool breeze would sometimes disappear but in the end, God's word was preached, everyone was safe, and everyone had at least a smidget of fun (measured in smiles and dirt on t-shirts).
At the beginning of the summer during staff training, we talked about how we would gauge a successful summer.  We gauge whether or not camp was successful by how faithful we were to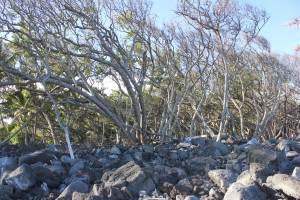 Gods tasks for us and that task for camp was to provide a unique setting through which the Holy Spirit can confront individuals with the claims of Christ and excite potential leaders with their God give tasks.  That is our mission statement and is our goal for every summer and based on that I would consider the summer a success.
We are looking forward to many more summers of camping ministry, stretching and all.
Mikey Chai